Say goodbye to scissors and slow electric cutters – they're a thing of the past! Step into the future with our cutting-edge paper die-cutting systems from AccuCut. They are precise, effortless and will save you time preparing resources for your classroom. Let's transform the way you craft and teach!
📐 Cut Through Multiple Layers
✂️ Optimize Paper Usage
🙅‍♂️ Say Goodbye to Straining
Efffortlessly create curriculum for the whole class by cutting through numerous layers of paper at once, saving you valuable time and effort.
Protect your comfort with our user-friendly paper die-cutting systems, eliminating the physical strain and safety concerns associated with traditional cutting methods for educators and students alike.
Our paper die-cutting systems are engineered for durability and heavy use, ensuring they stand the test of time and provide reliable performance for all your classroom and educational needs.
Which Machine is Right for You?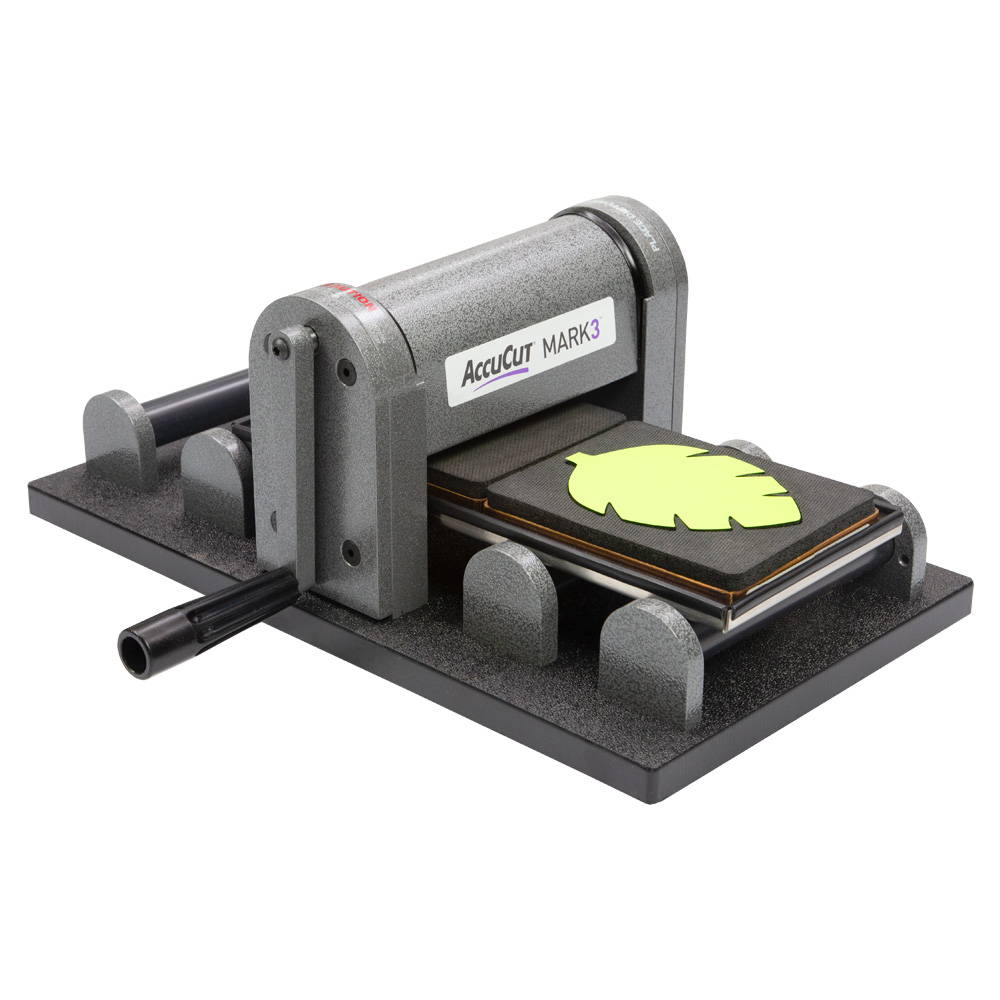 MARK 3 Die-Cutting Machine
The AccuCut MARK 3 Die-Cutting Machine: Ideal for budget-conscious users or busy die cutting centers. Cuts all mini, small, large and long-cut die sizes, and an optional tray accommodates extra-long dies.
Included with purchase: MARK 3 Die Tray

Die Compatibility: Mini, Small, Large, Long Cut (Optional tray available for Extra Long Cut dies)

Weight: 15 lbs.

Dimensions: 14 1/4"W x 17 3/4"L x 7 1/2"H

Warranty: 3 years (limited)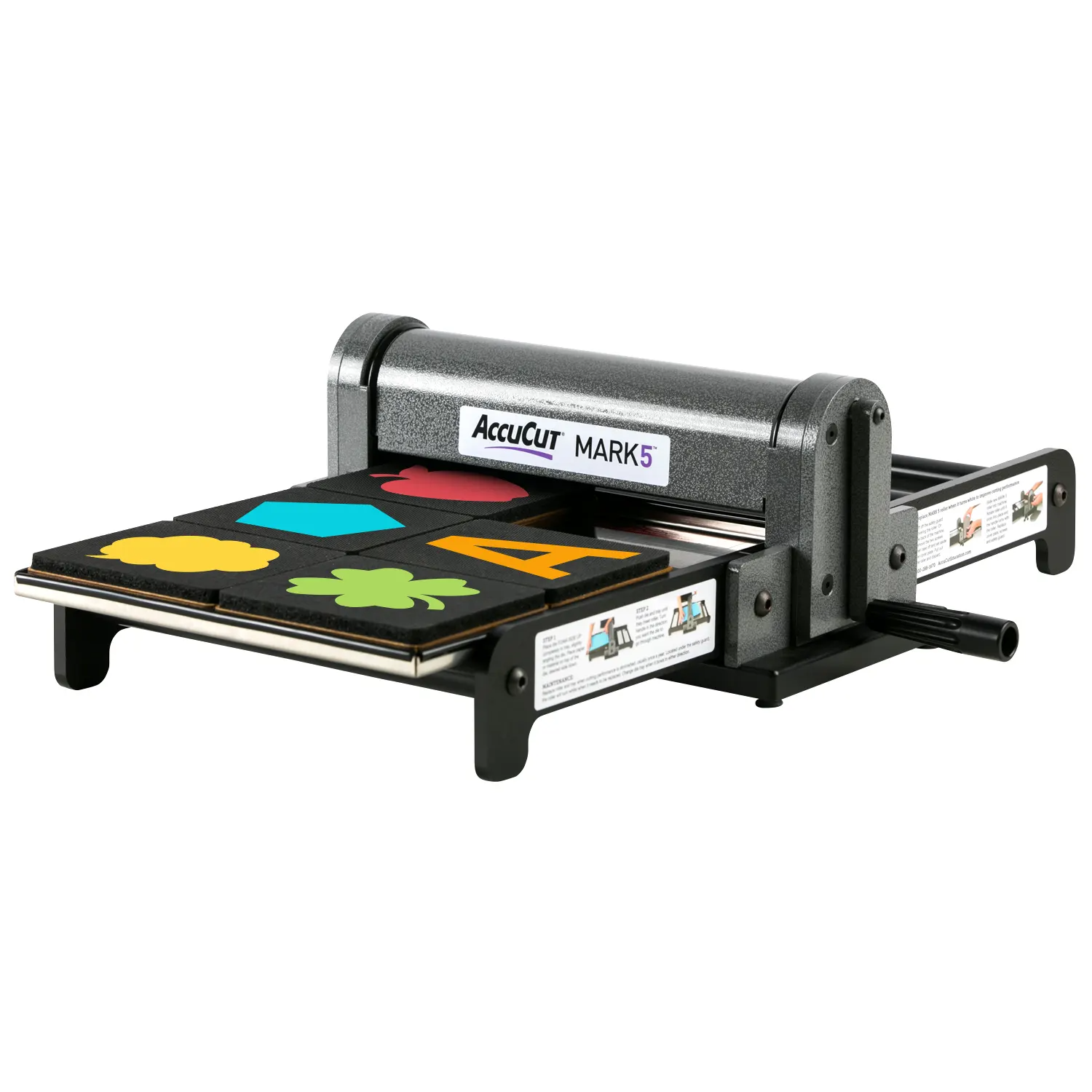 MARK 5 Die-Cutting Machine
Designed for educators, cut up to eight layers of paper, polyfoam or felt effortlessly, replacing scissors for a faster and easier experience. Perfect for schools, churches and libraries.
Included with purchase: MARK 5 Die Tray

Die Compatibility: Mini, Small, Large, Long Cut, Extra Long Cut, Little Jumbo and Super Jumbo
Weight: 24 lbs.
Dimensions: 19 3/4"W x 26"L x 7 1/4"H
Warranty: 3 years (limited)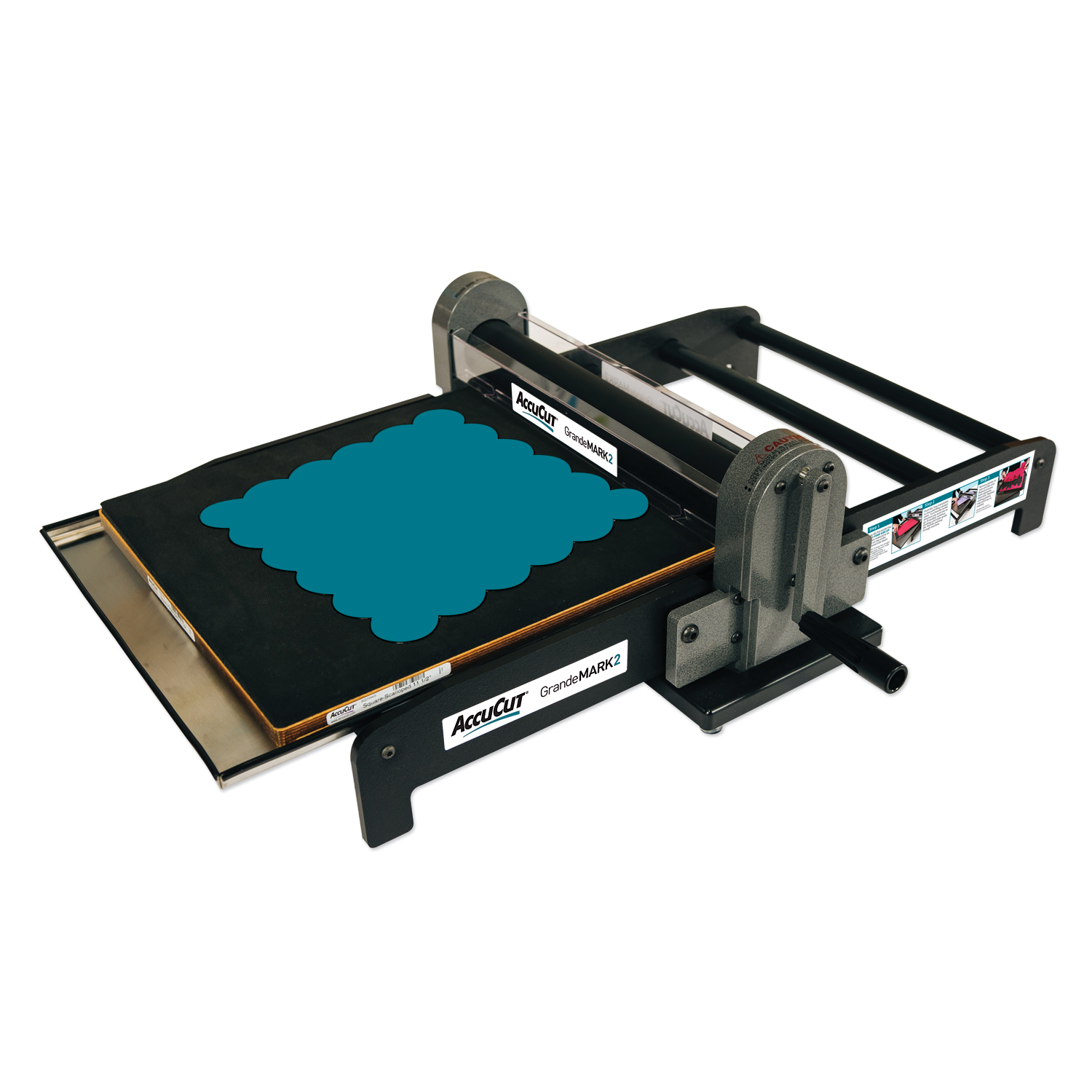 GrandeMARK 2 Die-Cutting Machine
Our largest machine effortlessly handles cardstock, chipboard, fabric and more with precision. Designed for durability, it accomodates all AccuCut die sizes and is ideal for high and frequent use. Low-Maintenance, with a lasting steel roller and foldable sides for added space when not in use.
Included with purchase: Giant Die Tray, Super Jumbo Cutting Plastic, Super Jumbo Cut & Crease Mat

Die Compatibility: All AccuCut die sizes

Weight: 32 lbs

Dimensions: 24 3/4"W x 30 1/4"L x 8 3/4"H

Warranty: 3 years (limited)
"This machine is the cadillac of die-cutting machines. A MUST for paper crafting enthusiasts! Any event or celebration is taken up a notch when celebrated with the use of AccuCut dies"
Sharan
GrandeMARK 2 Die-Cutting Machine
"I pondered buying this for years. Finally bit the bullet and WOW~ It never getes folded and put away--always out and ready to use--and it gets used a LOT!"
R. Hill
MARK 5 Die-Cutting Machine
"It cuts the largest dies on the market for crafters. This is the machine you want to invest in and has a great warranty. I am so fortunate to have such an easy, efficient, fast and fun machine that produces perfect results with every cut!"
Jayme
GrandeMARK 2 Die-Cutting Machine
Embrace the future of paper crafting and curriculum with Machine Starter Sets and Super Starter Sets -- bid farewell to manual tools and welcome precision, ease and a surge of creativity for your classroom or projects!
🌟 Each Starter Set includes a die-cutting machine and a diverse range of 5 to 150 dies.
⚙️ Effortless Start for Paper Cutting
🎨 Unlock Limitless Creative Possibilities
⏱️ Save Time and Energy
Experience the cutting-edge innovation of AccuCut Starter & Super Starter Sets, and transform your crafting and teaching endeavors today!